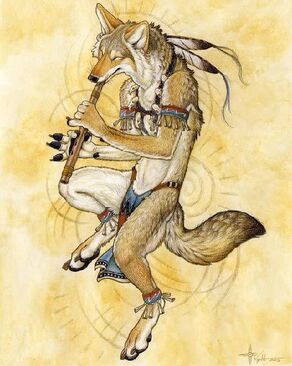 Coyote is a mythological character common to many Native American cultures, based on the coyote (Canis latrans) animal. This character is usually male and is generally anthropomorphic although he may have some coyote-like physical features such as fur, pointed ears, yellow eyes, a tail and claws. The myths and legends which include Coyote vary widely from culture to culture.
Coyote shares many traits with the mythological figure Raven.
Ad blocker interference detected!
Wikia is a free-to-use site that makes money from advertising. We have a modified experience for viewers using ad blockers

Wikia is not accessible if you've made further modifications. Remove the custom ad blocker rule(s) and the page will load as expected.