Ebisu
(恵比須, 恵比寿, 夷, 戎), also transliterated
Yebisu
(ゑびす – see historical kana orthography) or called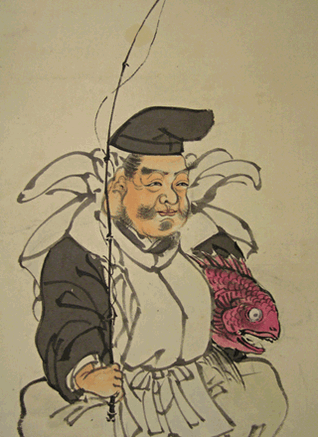 Hiruko
(蛭子) or
Kotoshiro-nushi-no-kami
(事代主神), is the Japanese god of fishermen, luck, and workingmen, as well as the guardian of the health of small children. He is one of the Seven Gods of Fortune (七福神,
Shichifukujin
), and the only one of the seven to originate purely from Japan without any Hindu or Chinese influence.
Ad blocker interference detected!
Wikia is a free-to-use site that makes money from advertising. We have a modified experience for viewers using ad blockers

Wikia is not accessible if you've made further modifications. Remove the custom ad blocker rule(s) and the page will load as expected.