Fūjin
(風神) or
Futen
is the Japanese god of the wind and one of the eldest Shinto gods.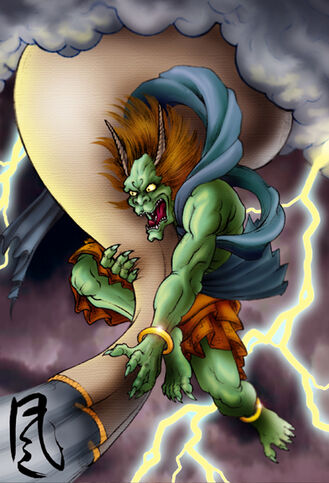 He is portrayed as a terrifying wizard-like demon, resembling a red headed black humanoid wearing a leopard skin, carrying a large bag of winds on his shoulders.
In Japanese art, the deity is often depicted together with Raijin, the god of lightning, thunder and storms.
Ad blocker interference detected!
Wikia is a free-to-use site that makes money from advertising. We have a modified experience for viewers using ad blockers

Wikia is not accessible if you've made further modifications. Remove the custom ad blocker rule(s) and the page will load as expected.