In Greek mythology,
Lyssa
(Greek: Λύσσα; called Lytta (Λύττα) by the Athenians) was the spirit of mad rage,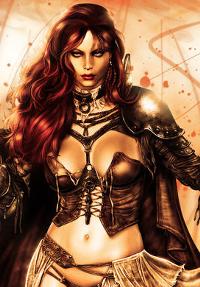 frenzy and rabies in animals. She was closely related to the
Maniae
, the goddesses of madness and insanity. Her Roman equivalent was variously named Ira, Furor, or Rabies. Sometimes she was multiplied into a host of Irae and Furores.
Ad blocker interference detected!
Wikia is a free-to-use site that makes money from advertising. We have a modified experience for viewers using ad blockers

Wikia is not accessible if you've made further modifications. Remove the custom ad blocker rule(s) and the page will load as expected.